John Gilmore's Next Step Life Coaching and Healing
To maintain the aesthetic integrity of this website please use Google Chrome or Firefox.
Awaken your full potential and make your desires a reality.
If you are a care-giver, a parent, a responsible employee, someone who works to promote social justice, or someone who is in a helping proffession you are a Warrior/Healer. Who takes care of the warrior?

Life Coaching helps the Warrior not only learn to take care of his or herself, but also take care of others. Our Warrior of Compassion Caring can help you maintain your health, and fight one of the biggest battles that we have in life, the battle against fear, lack of self esteem, and the internalization racism or many of the other isms that cause us to perpetrate these things, or suffer and feel depressed from being on the receiving end.
Social Activists, Care Givers, decent caring parents, all suffer from burn out every now and then. For more than twenty years Om Prakash has been exploring spirituality and bridging Health and Wellness and Social Justice to promote Healing in the individual and group level. Don't let another day go by.

Contact us at: omprakashgilmore@gmail.com or 267-625-0914 to learn more about our Life Coaching Sessions

Information for Existing and Referred Clients to Schedule Your Appointment

If you would like to schedule a mobile massage, one in your own home, please call beforer you schedule and add a $10 service fee. This fee will be waved if you have your own table and use your own sheets. Another fee will be added if you live more than 10 miles away.
The time is now?
Going Deeper, through the Sat Yoga Tradition and Spiritual Life Coaching, we can begin to heal the body and the spirit and empower you for life. Click below for our
John Gilmore's Next Step Coaching and Healing Hand Modalities Description Page
We offer
Videos
One-on-One Tai Chi for Busy People Sessions
Classes in Meditation and Energy Work one-on-one or in a group.
Done Through Skype or other Social Media.

Testimonials
Using different brain modalitites, Dr. Om Prakash (John Gilmore) works with his clients on reclaiming their personal power. With his wholistic spiritual counseling tools, he facilitated my journeyto mycenter and original self. Dr. Gilmore gave me personal strategies for my exploration including Spiritual Atmanology Life Coaching, four minute Chi-Kung exercises, and Reiki energy work.
Dr. Gilmore is an author of many books, a Reiki Master Teacher, a liscensed Swedish and Deep Tissue Massage Therapist, a certified Reflexologist, and also studied Under Dr. Robert Shubow (Shunyamurti) of the Sat Yoga Institute. Dr. Gilmore and his Life Coaching techniques helped me attain personal freedom, spirituality, and served as a paradigm for leading a life of greater authenticity.
Dr. John Gilmore has helped me tremendously through his energy healing, massage, dream interpretation and life coaching. He is insightful and right on the mark. Dr. Gilmore is the whole package. I would highly recommend him for renewal and feeling amazing in every way.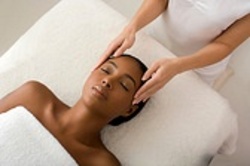 The cure for tiredness, suffering and sadness is the experience of love, relaxation and joy that can be experienced through a combination of healing modalities that work on the levels of mind, body, and spirit. We do this through Reiki, Swedish Massage, Reflexology, Shiatsu, and Spiritual Coaching. We try to provide every person with the opportunity for body-work and life-coaching by using a sliding scale.
-Om Prakash, Spiritual Teacher, D. Min.

Listen to our Blog Talk Radio Station where you can hear Om Prakash, call in and ask questions.
Sign up for our Newsletter and Receive a Free Monthly Teachings on Spirituality and Reclaiming the Warrior Archetype to empower yourself. On Being Love's Warrior
Coach, Teacher, Workshop, or Teleseminar Sales Promoter? Visit our Free Offer and Wellness Page to find our more about a fantastic tool called MaestroConferencing, and to get your 30 day Free Trial to promote your workshops internationally, nationally, or locally. Find out more at the lower right hand side of the screen after click. There you will also find helpful links to health and wellness providers in many areas.
We are in sympathy with the teachings offered at Sat Yoga Institute in Costa Rica. Please visit their website www.satyogainstitute.org for more information, videos, discussions, and podcasts and the great work of Personal Growth from SelfGrowth.com Please visite their website at www.selfgrowth.com