Blog Talk Radio
Scroll Down For Our Current, Featured Show
These are the times that try man and women's souls. In order for us to survive as strong communities, as a nation, and as sane individuals we have to reclaim what gave us strength and meaning. It is time for us to reclaim our power to create community, to create peace, to create art, music, and poetry, to bring about justice, and even to decide what a spiritual life means for us, personally.
Through the practical application of various spiritual teachings and techniques combined with an unbending desire to be the change agents in these times lead by a spirit of compassion, we can recreate the world. Part of this means reclaiming the arts, music, science, and dance. We have programming Sundays, Weds and Fridays on our show to help you learn spiritual techniques, explore new ideas that will help make your life better, and a very large archive of previous shows that do the same. If you would like to donate to this show and our efforts please hit the link below. We are not a 501c3 so your donation to John Gilmore's Next Step Coaching's Radio Station will not be tax deductible. Your donation is a membership fee as you participate in the creation and support of a better world for the coming generations. Be a Warrior of Compassion and help keep the dream of a lovely future alive. Your funding will help us grow and work more diligently in the world to teach and empower all of our listeners.

Radio Show Host: Om Prakash
Welcome ot our website and to our show. On our show we wil feature a diverse group of guests all engaged in Practical Spirituality that helps them stay empowered and empower their communities. Every so often we will place a featured guests contact information, links, etc., on this web page for a week following the program so you can take advantage of their gifts of knowledge and wisdom, and can purchase any books they may have published. Most of the books can be purchased at this website.
Please hit the tab below to go directly to our Blog Talk Radio Show.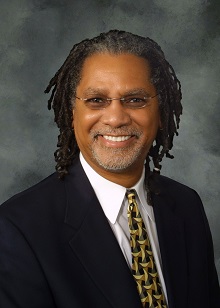 Featuring: Rev. Michael J. Carter
Our Featured Show this month, Wed. August 29, 2018
Mark your calendars. As a result of your donations on Wednesday, August 29 we will have our first sponsored radio guest, Rev. Michael Carter. For the last 45 minutes you can call in and talk to Rev. Carter and leave comments. This is his Bio:
Rev. Michael J. Carter is originally from Baltimore, Maryland. He moved to New York City in 1980 and lived there for 27 years, working as a professional actor before moving to Asheville. Michael is an ordained Inter-faith minister and received his BA Degree in Letters from the College of New Rochelle where he graduated cum laude. He received his Masters Of Divinity Degree from Union Theological Seminary in New York City (class of 2000).While serving various Unitarian Universalist Congregations in New York, Michael was trained as an anti-racism trainer and has been recognized by President Clinton for his efforts.
He has also been a facilitator and Diversity Consultant for Building Bridges in Asheville, Givens Estates in Asheville and Highland Farms in Black Mountain NC, The University of University North Carolina Asheville, The Grove Park Inn, as well as serving as a chaplain and the Diversity Director for Mission Health System. He has also worked as an adjunct professor for AT Stills University in Arizona and has also worked as an adjunct professor with Western Carolina University teaching Cross- Cultural Counseling to grad students who will be working as counselors.
Michael was also a weekly columnist for the Asheville Citizen Times and currently writes Opinion Editorials for The Tryon Daily Bulletin and The Black Mountain News. Rev. Carter now serves as the minister for Unitarian Universalist Congregation of The Swanannoa Valley, in the beautiful mountains of Western North Carolina, as well as the Tryon Unitarian Universalist Fellowship, in Tryon North Carolina.

Our Regular Weekly Shows
Every other Sunday 10:30 - 11:00 PM The Diana Sarah Universal Circle
Providing words of comfort and inspiration in a world that seems to have gone mad. We provide you with the opportunity to find rest and to meditate in our virtual religious community. We draw from all religions and faith, because we go to the mystical core at the center of each that lifts us up, supports us, and moves us to a higher place.
Every other Wednesday 11:00 - 12:30PM Warrior of Compassion Reflection -- Discussions

Co-Hosts Athena LaFlamme Edwards and Om Prakash Gilmore explore religion, spirituality, politics and the current issues of the day from the Liberal Left and the Liberal Progressive point of view. In this country there are very few shows where we can hear real news and the truth that allows us to plan our own lives and to work together to create the communities that we would like to see.
Every other Thursday 11:00 - 12:00PM Warrior of Compassion Reflections

We bring you the latest thoughts, ideas, and teachings to help you reclaim your own power and become a compassionate warrior who works at two tasks, the cleansing of your own heart and mind and the creation of a better community for each and ever person.
Tuesday Nights 11:00PM - 12:00AM Just Talking -- Giving Voice to the Voiceless and Empowering the Powerless
At Just Talking we empower the powerless by presenting thoughts, ideas, and readings that expand the mind and critical thinking abilities. We de-program the narrow thinking and surface thinking created in our society through corporate owned media and take you into deeper places in your thoughts and imagination to reawaken your ability to think deeply and comfortably.
If you would like to become part of this show and this radio station you can help by giving a Love Offering of $1 per week, per month, or per year. This will pay for our cost of the show and allow us to spend more time to work on it and provide us with the ability to make a larger impact in the world.