Living On Planet Earth
Scroll Down For Our Current, Featured Show
These are the times that try man and women's souls. In order for us to survive as strong communities, as a nation, and as sane individuals we have to reclaim what gave us strength and meaning. It is time for us to reclaim our power to create community, to create peace, to create art, music, and poetry, to bring about justice, and even to decide what a spiritual life means for us, personally.
Through the practical application of various spiritual teachings and techniques combined with an unbending desire to be the change agents in these times lead by a spirit of compassion, we can recreate the world. Part of this means reclaiming the arts, music, science, and dance. We have programming Sundays, Weds and Fridays on our show to help you learn spiritual techniques, explore new ideas that will help make your life better, and a very large archive of previous shows that do the same. If you would like to donate to this show and our efforts please hit the link below. We are not a 501c3 so your donation to John Gilmore's Next Step Coaching's Radio Station will not be tax deductible. Your donation is a membership fee as you participate in the creation and support of a better world for the coming generations. Be a Warrior of Compassion and help keep the dream of a lovely future alive. Your funding will help us grow and work more diligently in the world to teach and empower all of our listeners. Become a patron. Join us in our vision for a better world by helping to sow the seeds of healing and empowerment.

Radio Show Host: Om Prakash
We have left Blog Talk Radio and have gone to Anchor, because of the cost at BTR. You will find a link to our Anchor podcast on the front page of our website.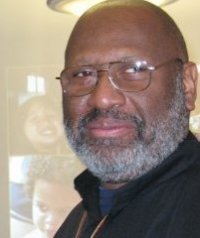 Providing words of comfort and inspiration in a world that seems to have gone mad. We provide you with the opportunity to find rest and to meditate in our virtual religious community. We draw from all religions and faith, because we go to the mystical core at the center of each that lifts us up, supports us, and moves us to a higher place.
At our new site, Living On Earth, you will find a broadcast on practical living during these times of strife. We will also be broadcasting our Warrior of Compassion Reflections -- Discussion with Athena LaFlamme Edwards and Om Prakash Gilmore