Free Offers Catalog--What Do I Want?
Wellness Catalog
Links of free books and offers to help enhance your well being.
Radiant Return Blog by Paul Bagga

In this blog, I will write about human emotions, provide commentary on Sikh writings, and share my observations about life. My rich SIkh faith (a religion born in the fertile soil of ideas in Punjab, India) is the root of my understanding of nature, but my interest in other traditions is a key lever in my thought process. Radiant Return is my pursuit to find the brilliance of our true nature.
E-Books and Product Marketing
Be the master of your own fate by learning to create your own e-books and products and how to promote them right here. Now is the time for you to become financially secure while helping the world awaken to the new thoughts and ideas that only you can give it!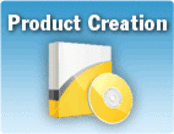 Reddy Works Holistic Health and Happiness

Get Well, Stay Well

Unlike the narrowly specialized approaches that chop you up into tiny pieces, the work I will do with you crosses all the boundaries. It's emotional, social, spiritual, mental, and physical--all at once. Believe it or not, the initial steps towards wellness become obvious in my deeply integrated approach. You have nothing to lose but Your Pain.

Michael Reddy, Ph.d, CPC
Wellness Coaching & Family Constellation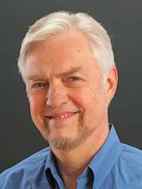 I Can Understand Spirituality: Journal of Practical Spirituality
Why the Anything Goes Diet is Different
Variety: All foods (including pizza, ice cream and chocolate) can be part of the anything goes diet

Flexibility: You don't have to rearrange your life to lose weight, this diet will fit into your schedule

Practicality: You'll never have to eat special super foods or crazy cleanses or choke down bizarre food combinations

Simplicity: We don't give you a long list of do's and don't's, instead there are just a few simple principles to guide all of your eating decisions

Personalized: Working with your personal tastes and habits is what makes a diet work long term


News When and Where You Want It
For your up to date news and a free subscription visit Bill Lawrence Online. For straight news, blogging, links and connections to your favorite news sources. William Lawrence 2nd is the proprietor of the award-winning website BillLawrenceOnline.Com.
He is the former editor of the County Press, and founder and of the Aston Press, Hometown Press, Garnet Valley Press and Thornbury Press. He has a Bachelor of Journalism degree from the University of Missouri, and has won several writing awards.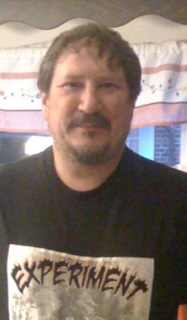 Synergy Yoga by Jasmine
Giggle, feel the playfulness of being child-like and light-hearted in a healing and supportive community. Soften the wrinkles in your forehead. Be in flow in every moment with a friend. Breathe in buoyancy, silliness, lightness. Let yourself be nurtured and supported. Practice yoga and discover a happier, healthier you.
Free Offers and Helpful Links